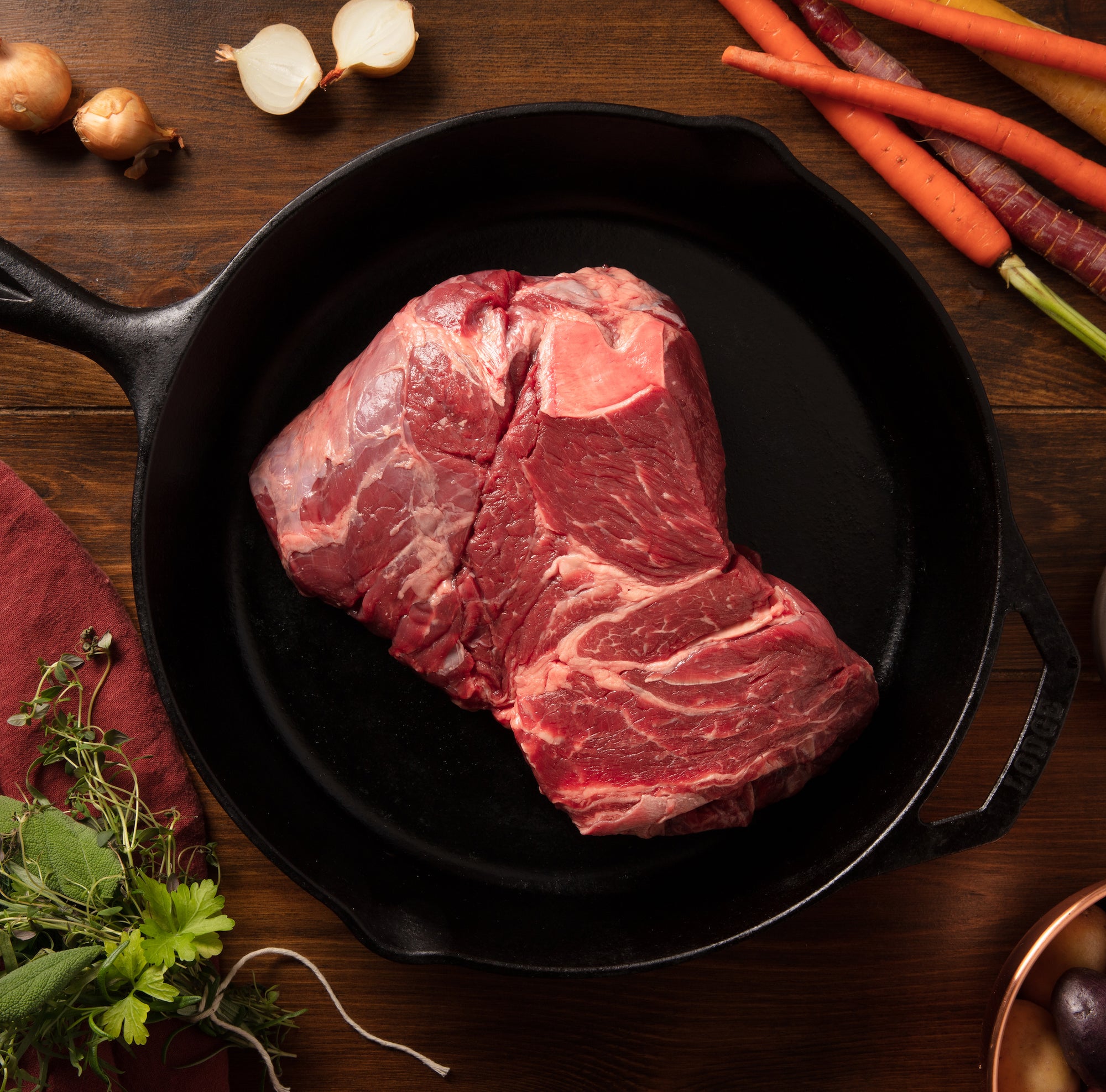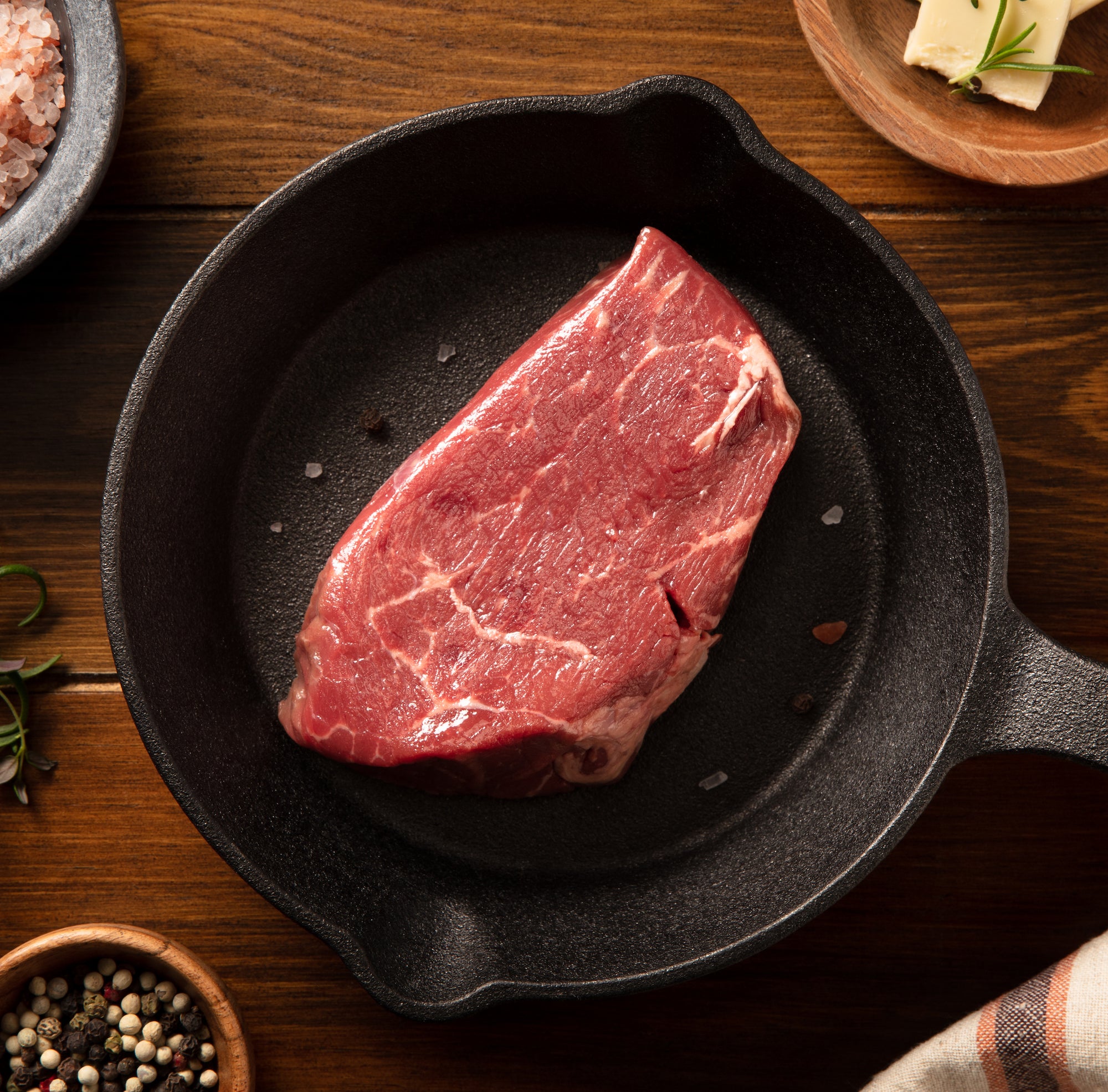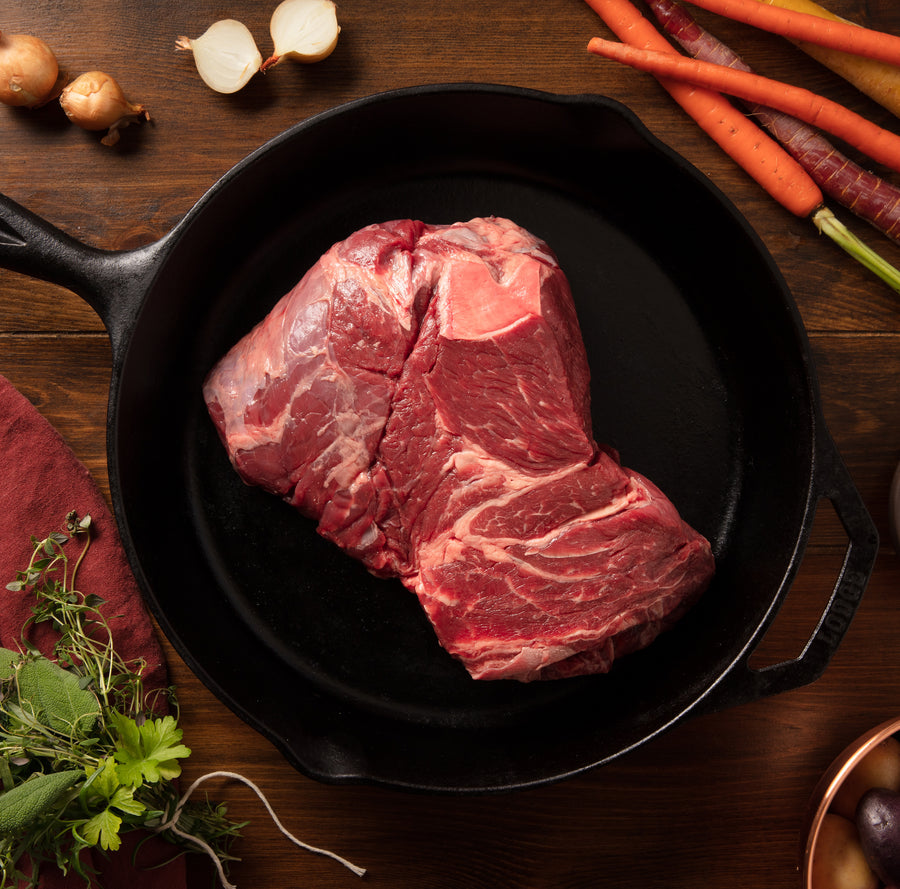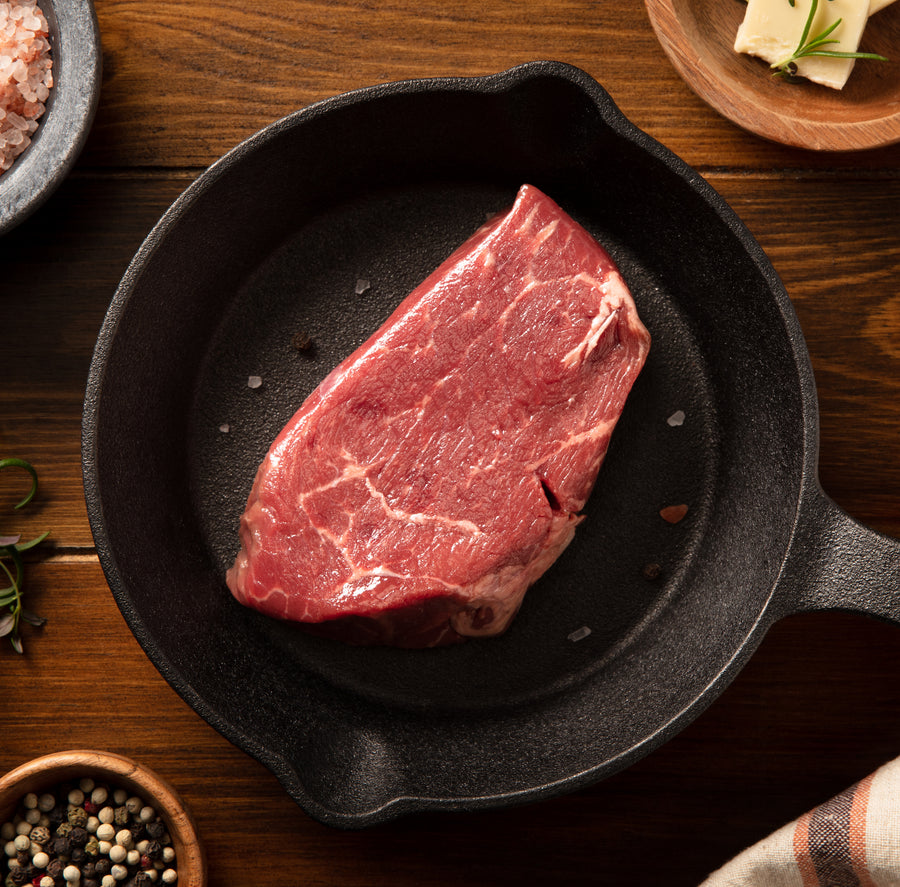 Grass-Fed & Finished
Quarter Beef Box
The 99 Counties Quarter Beef Box is the perfect way to stock the freezer with a full range of beef cuts that will satisfy all the seasons of cooking and will cover any type of menu you want to explore.  We've added full-flavor steaks, family style roasts, perfectly shaped burgers and the always versatile ground beef.  Time and time again the satisfaction of knowing you have many months worth of meat in your freezer at home rings true.  Join the age old tradition of buying a "quarter beef" and sleep better at night!
What's included (100 lbs of beef cuts):
Premium Butcher Cut Steaks:
4 (6 oz.) Filet Mignon Steak
8 (10 oz.) Ribeye Steak
8 (10 oz.) NY Strip Steak
8 (8 oz.) Sirloin Steak
4lbs unique assortment of Ranch Steak, Flat Iron Steak, Delmonico Steak, Club Steak and Skirt Steak
Slow Roasted and Braising Cuts
10lbs Chuck Roast (3-5 roasts total)
5lbs Beef Shank and Soup Bones
Ground Beef
55 (1 lb. pkgs.) Ground Beef 80/20
Patties (1/3lb Patties, 3 per Package)
10lbs Total Ground Beef Patties
100% grass-fed & finished beef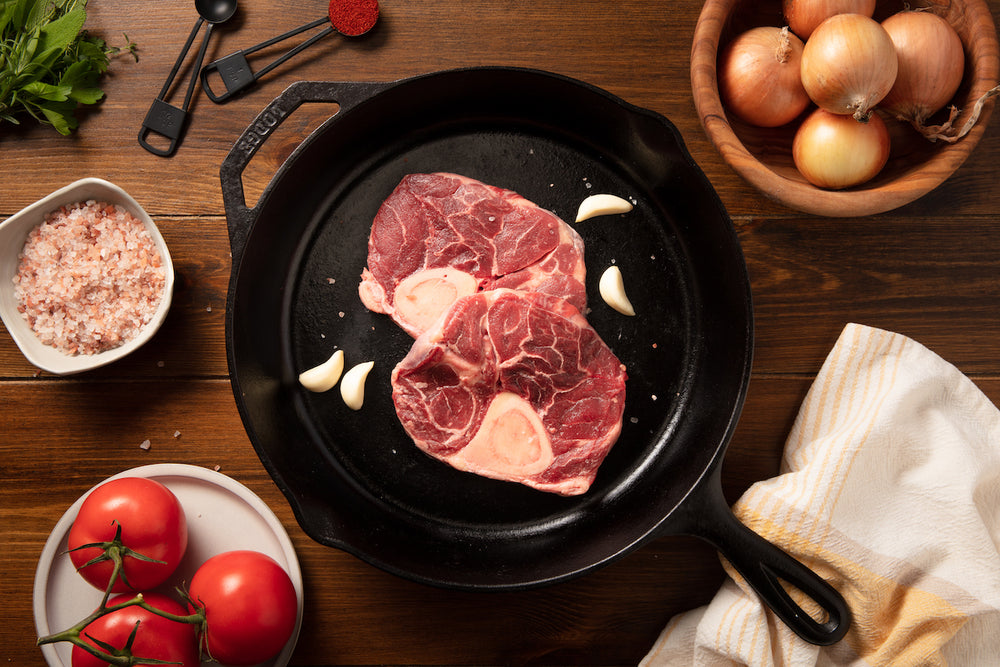 Quarter Beef Box

Sourcing
cut qualities
Cooking
Please refer to individual product pages
Heritage Beef | Jackson County, Iowa
Luna Valley Farm | Winneshiek County, Iowa
Whippoorwill Creek Farm | Monroe County, Iowa
Earth-Be-Glad Farm | Winona County, Minnesota
Knutson Shorthorns Farm | Goodhue County, Minnesota
Please refer to individual product pages for cooking recommendations
FREQUENTLY ASKED QUESTIONS
FAQ's
Do I have to be a member to order?
Nope! Membership is optional. It's a great way to get the most out of 99 Counties so we highly recommend it!
As a regional brand, we're proud to deliver to customers living within a day's drive our farmers. We can deliver to any physical address within 100 miles of our Keystone, IA headquarters or 60 miles of its Naperville, IL warehouse.
When will my order be delivered?
Orders received by 11:59pm CST on Wednesdays will be delivered between the hours of 7am and 10pm CST of the following week.
Do I have to be home to receive my delivery?
Nope! Your order will be delivered frozen, with enough insulation and/or dry ice to remain frozen for a minimum of 8 hours in the case of doorstep delivery.
What is the cost of delivery?
We charge a flat-rate delivery fee of $15. Members receive FREE delivery on orders of $75 or more.
Is your meat hormone, antibiotic, and insecticide free?
Yes, yes, and yes! Our beef, pork, and poultry is hormone, antibiotic, and insecticide free. Our farmers also protect and promote living soils by avoiding synthetic herbicides, pesticides, and nitrogen fertilizers. All of our meat is 100% chemical-free.
99 Counties membership
With a 99 Counties membership, you'll enjoy the Midwest's best regenerative meat, served with a delicious side of special benefits.
Lower pricing
Save 20% on every piece of meat you purchase.
Free Delivery
Receive free delivery on orders of $75 or more.
Priority Access
Enjoy early access to new products, seasonal sales, & more.
More to Come
Be the first to know when new member benefits launch.