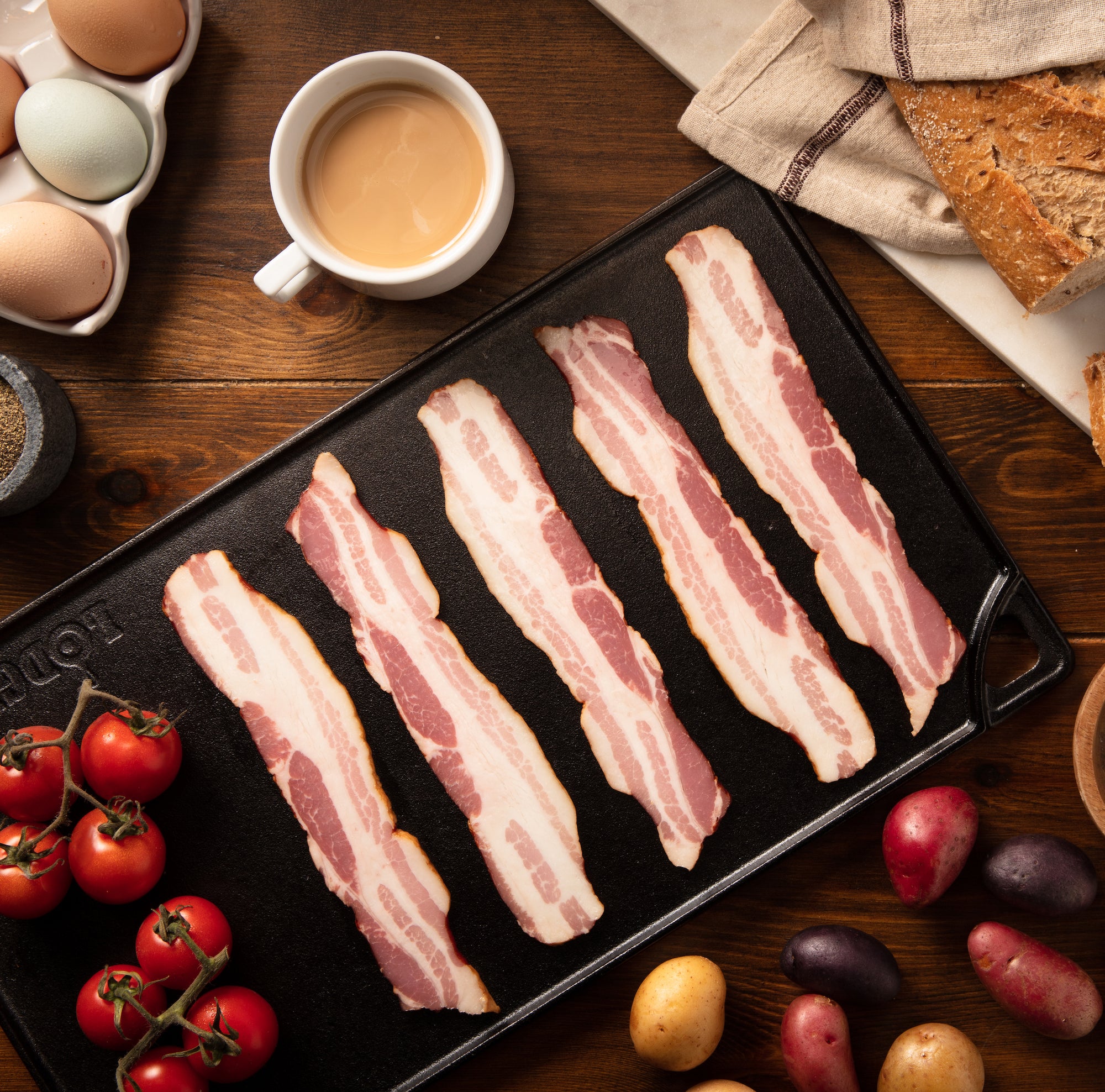 Pastured Pork
Bacon
BEST SELLER! 1lb hardwood smoked and naturally cured thick-cut bacon. Available in two mouthwatering flavors: original and sugar-free. Both varieties are synthetic nitrate and nitrite free.
Regular: Pork, Untreated Salt, Organic Raw Cane Sugar, Organic Brown Sugar, Organic Cinnamon, Organic Clove, Celery Juice Powder (Contains Sea Salt), Silicon Dioxide, Cherry Powder
Sugar Free: Pork. Water, Sea Salt, Celery Juice Powder (Contains Sea Salt), Spices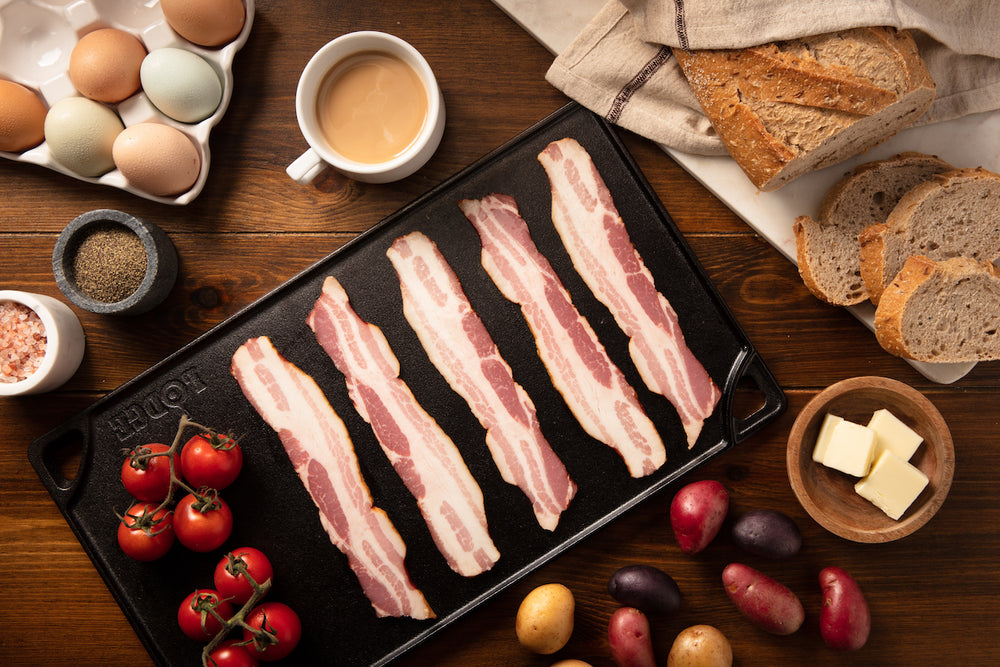 Bacon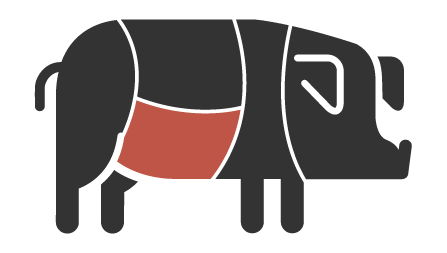 Sourcing
cut qualities
Cooking
Cut from the belly of the pig and salt-cured.
Mast Farms | Johnson County, Iowa
Raw Farms | Benton County, Iowa
Becker Lane Organic | Delaware County, Iowa

Bake on parchment paper for crispy bacon with less mess or pan-fry on cast iron for a classic stove top method.
FREQUENTLY ASKED QUESTIONS
FAQ's
Do I have to be a member to order?
Nope! Membership is optional. It's a great way to get the most out of 99 Counties so we highly recommend it!
As a regional brand, we're proud to deliver to customers living within a day's drive our farmers. We can deliver to any physical address within 100 miles of our Keystone, IA headquarters or 60 miles of its Naperville, IL warehouse.
When will my order be delivered?
Orders received by 11:59pm CST on Wednesdays will be delivered between the hours of 7am and 10pm CST of the following week.
Do I have to be home to receive my delivery?
Nope! Your order will be delivered frozen, with enough insulation and/or dry ice to remain frozen for a minimum of 8 hours in the case of doorstep delivery.
What is the cost of delivery?
We charge a flat-rate delivery fee of $15. Members receive FREE delivery on orders of $75 or more.
Is your meat hormone, antibiotic, and insecticide free?
Yes, yes, and yes! Our beef, pork, and poultry is hormone, antibiotic, and insecticide free. Our farmers also protect and promote living soils by avoiding synthetic herbicides, pesticides, and nitrogen fertilizers. All of our meat is 100% chemical-free.
99 Counties membership
With a 99 Counties membership, you'll enjoy the Midwest's best regenerative meat, served with a delicious side of special benefits.
Lower pricing
Save 20% on every piece of meat you purchase.
Free Delivery
Receive free delivery on orders of $75 or more.
Priority Access
Enjoy early access to new products, seasonal sales, & more.
More to Come
Be the first to know when new member benefits launch.